You might remember Shawn from his senior session a couple years ago;
here
,
here
and
here.
Shawn is also my little brother, and now he's engaged! Eeek! Can I really have one brother that is already married and now the other is engaged? Well, it's true he's grown up and is engaged to a wonderful girl named Jordan.
While I was home last weekend I was able to shoot their engagement pictures. I was dreaming of a wintry snow filled photo shoot but was pleasantly surprised to be greeted by 72 degree temps when we flew in that day. It quickly went away and the next day it was a mere 32 degrees. So my dream of a fire and hot cocoa soon dissolved, but I've been wanting to shoot in the downtown alley ways of my small hometown for a while now so off we went. And, we hit up one of my favorite churches to snap some lovey shots.
I love shooting my family. It's one of the best things about being a photographer. To provide them with last memories and freeze moments in time. It's why I fell in love with photography, and it's so special to be able to do that for the people I love most.
Welcome to the family Jordan, we're glad to have you! We're crazy, but there's a lot of love goin' around in this family!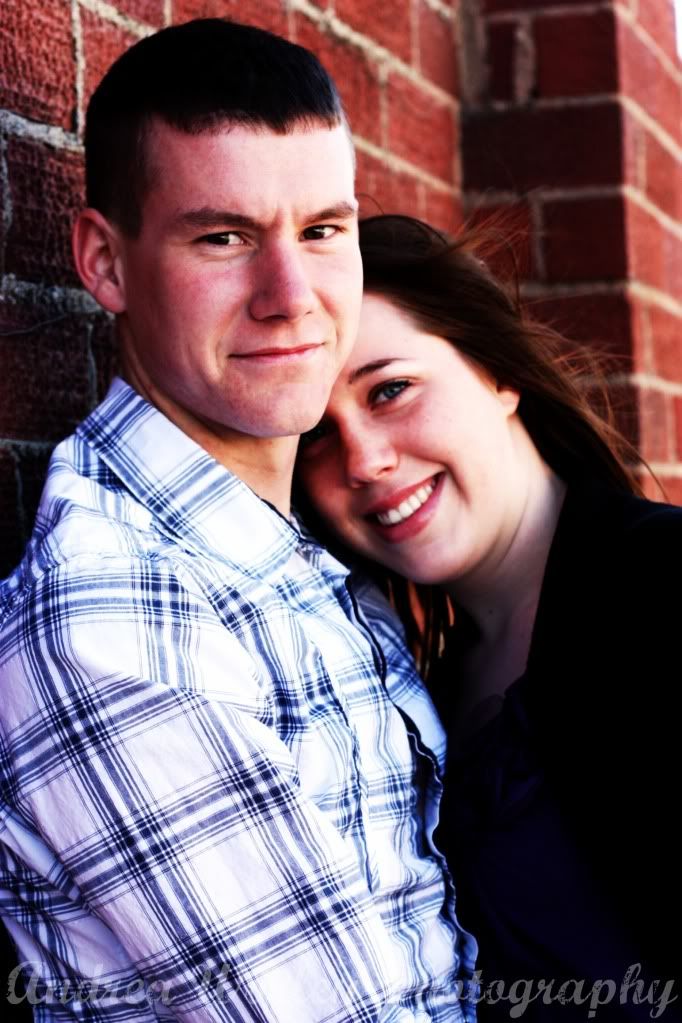 Laughter really is the best, when you're in love.